Testimonials
Becky H. of Stillwater said "Excellent service. We were extremely impressed."
Joe H of Marine on St Croix said "Very professional company. High quality of Workmanship, VERY PROFESSIONALLY COMPLETED."
Pat B of White Bear said "Very pleased with all aspects."
Richard C. of Stillwater said that Young & Sons were "Great to work with."
Brad B. of Hugo said "Loved their service, friendliness, and timeliness...I was freezing!
Allen D. of Oakdale said "My wife and I are in our mid eighties - when we discovered that our AC was not cooling- we called our contractor they responded the same day within 6 hours - can't beat that."
Mary R of Stillwater said "Our furnace was installed a few years ago by another contractor. It never performed satisfactorily, even after a few service calls and repairs by the other contractor. We finally called Young & Sons after a friend recommended them. Jim Young found that the original installation was faulty. He repaired all the problems, clearly explaining what was wrong, the effect on furnace performance, and what he did to correct the problem. The furnace has performed beautifully ever since."
We work with many builders on new and remodeled homes. One of the fine builders in the northeast metro is Dave Schultz Construction LLP in Forest Lake. They have an excellent reputation of building quality homes with excellent values. You can visit them at dansells.com
Contact us today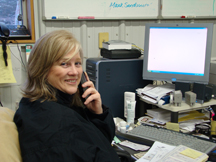 Contact us for a free estimate, a quote over the phone, or to find out about our other products and services.
Address
12450 Morris Trail North
Marine on St. Croix, MN 55047
Phone: (651) 433-4500
Fax: (651) 433-3913
email: youngandsonshvac@msn.com